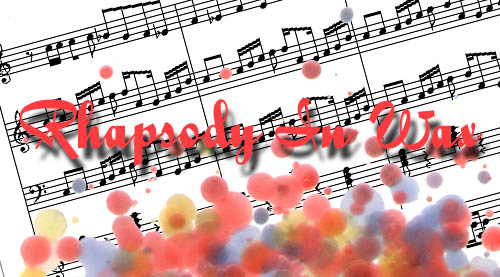 (Hoping You Won't Be) Mad
by Jordan D. White
Wax-work Theme M (Mad [Hoping You Won't Be]) - 04-28-03
Ok... well, this one has nothing to do with wax-work.com... hence the name, maybe? Actually, it doesn't REALLY have any lyrics. It's an instrumental, kind of... That's why it doesn't mention wax. Basically, I took a little looped clip from a They Might Be Giants song and wanted to do a song over it. I had a good time doing screwy things to the clip (half-noise reduction, and flanging). Then I laid a bass and drum loop over it. Then I did the 'vocals'. There is no lyrics, just vocal nonsense. Maybe someday I'll come back to it and write lyrics to this melody. I doubt it. But maybe. The thing is, I recorded the drums, bass, and vocals at half speed. The drums and bass I sped up, but kept the same pitch. Vocals I both sped up and raised the pitch. The result is odd, but sort of infectuous. Oh, and there is a musical allusion to the Alan Parsons song 'Jigue'. I promise, the next one will be about wax-work.com. Seriously.
*Remastered 07-07-08

Lyrics:
Hoping you won't be...
Hoping you won't be...
Hoping you won't be...
Hoping you won't be mad.
Back to Rhapsody In Wax